Kirk's Steakburgers
2388 S Bascom Ave, Campbell, CA 95008
Order now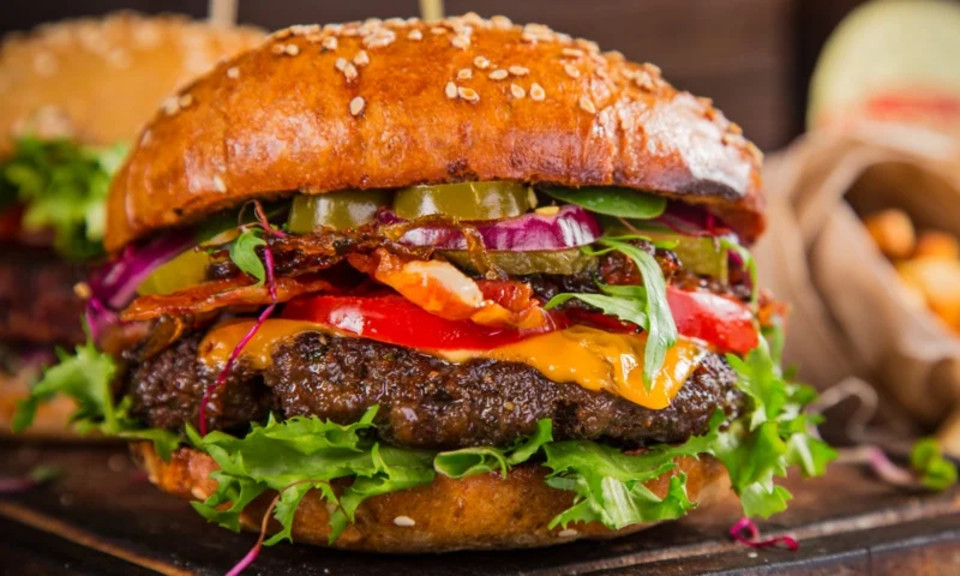 Cara
Kirk's is delicious as always, but these delivery drivers can never find my apartment, no matter how detailed my instructions are. Better yet, the guy I got this time didnt even attempt to get out of his car. He just pulled into the parking lot and drove around in circles til he gave up and called me to come down. It was entertaining to watch him struggle but definitely not entertaining to be waiting for my dinner.
Parricia
I had a very bad experience with a Grub Hub order so I had credit to use. We wanted a great burger an my husband suggested Kirks. The food was Hot, fresh, delicious! It was packed perfectly. Nothing was left out. They were even thoughtful and efficient enough to put the veggies in a separate container so they were crisp and not wilted. I'm going back!
abigail
Yooo, this burger was MAD delectable!!! Soooo tasty! 10/10 would buy it again....I was, however, a tad bit upset it didnt come with fries already included with the burger (it was my first time ordering from them and I didnt know fries were sold separately)
shawna
First time in a while we got the produce and condiments as requested. It's self service at this restaurant! They seem to forget to read the comments sometimes. But she was AWESOME!
Sean
This was seriously some of the best delivery food I've had in my life! I can't imagine anyone ordering from here and not being impressed.
About us
American, BBQ, Dinner, Grill, Hamburgers, Hot Dogs, Lunch Specials, Shakes
Today

Delivery: 12:00 PM - 8:00 PM

Takeout: 11:00 AM - 8:30 PM

Delivery

Monday:

12:00 PM - 8:00 PM

Tuesday:

12:00 PM - 8:00 PM

Wednesday:

12:00 PM - 8:00 PM

Thursday:

12:00 PM - 8:00 PM

Saturday:

12:00 PM - 9:00 PM

Sunday:

12:00 PM - 8:00 PM

Takeout

Monday:

11:00 AM - 8:30 PM

Tuesday:

11:00 AM - 8:30 PM

Wednesday:

11:00 AM - 8:30 PM

Thursday:

11:00 AM - 8:30 PM

Friday:

11:00 AM - 9:00 PM

Saturday:

11:00 AM - 9:00 PM

Sunday:

11:00 AM - 8:30 PM
Do you remember your first Kirk's Steakburger? We Still Prepare the Steakburgers the same way founders Bill and Kirk did back in 1948. We still cook your steakburger to order over charcoal (YES! Even Rare), And You still get to add your own condiments, select from our signature french fry combo's, and enjoy our great home-made milkshakes. Kirk's will celebrate 6+ years with two Silicon Valley locations in Palo Alto and Campbell. We look forward to continuing to serve you and providing you with the award-winning, world famous Kirk's steakburger. Thank you for your continued customer loyalty to Kirk's steakburgers. We'll see you soon!